Automate Filling Open Shifts Internally First
Optimize your workforce and reduce staffing costs with fully integrated shift management software that works for you.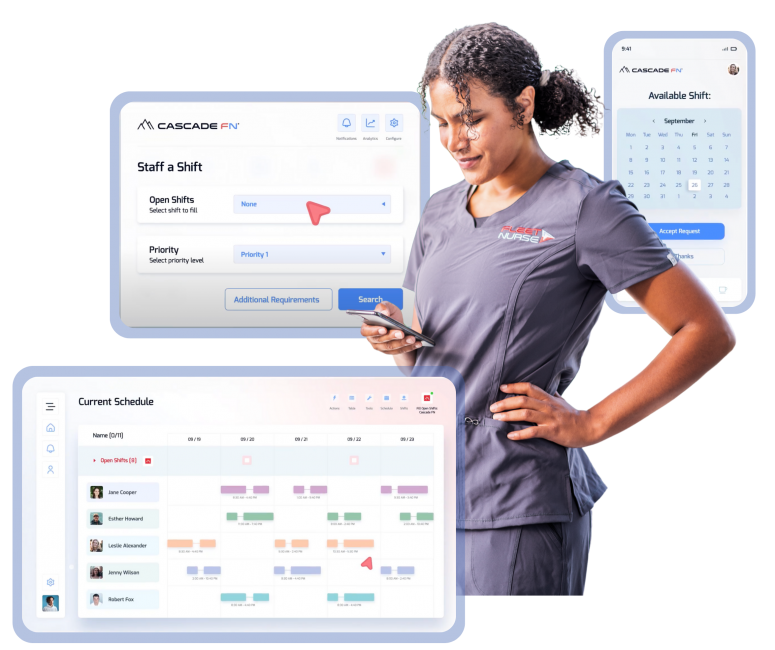 FleetNurse uses innovation and technology to connect health systems to quality healthcare providers on-demand. Healthcare professionals are allowed to work on a schedule that works for them, while healthcare facilities are able to fill shifts at the last minute.
Join FleetNurse today by downloading the app!
Bring FleetNurse to your facility, request a demo today!
Find per diem and short-term placements near you!
We offer credentialed healthcare professionals that provide exceptional on-demand care.
Want to Bring FleetNurse to Your Facility?
Request a free demo today to learn how FleetNurse can make PRN staffing stress a thing of the past.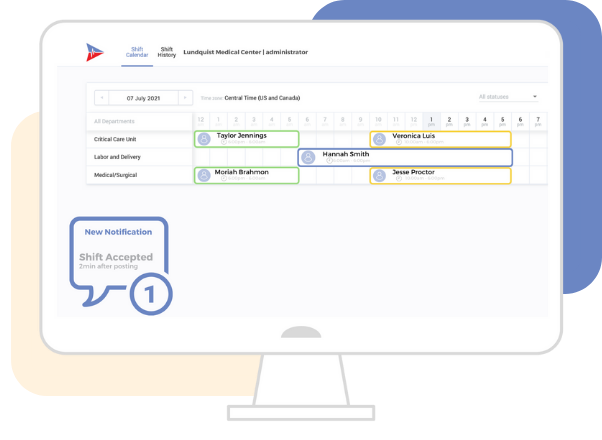 What they say about FleetNurse
"I've been working with FleetNurse for almost a year now. It is a great agency to work for. The management is attentive to the needs of the nurses in the field, always answering calls and providing support. Clocking hours and picking up shifts is simple through their app. I love working with FleetNurse. And, they pay well."
"Thank you again!!! FleetNurse was a staffing lifesaver this morning!"
"Fleetnurse changes the way hospitals and nurses are staffed. Innovative and easy to use app! Would recommend to other nurses."