Become a FleetNurse
Today!
Join our community of healthcare professionals who have been empowered by FleetNurse to take control over their careers.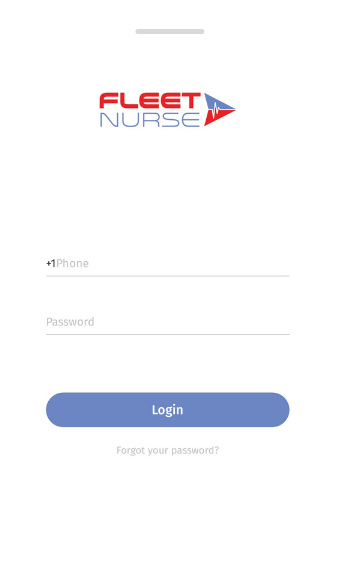 Say goodbye to set rotations. Work when you want.
Feeling burnt-out? Join FleetNurse to bring flexibility, premium wages, and free time back into your life!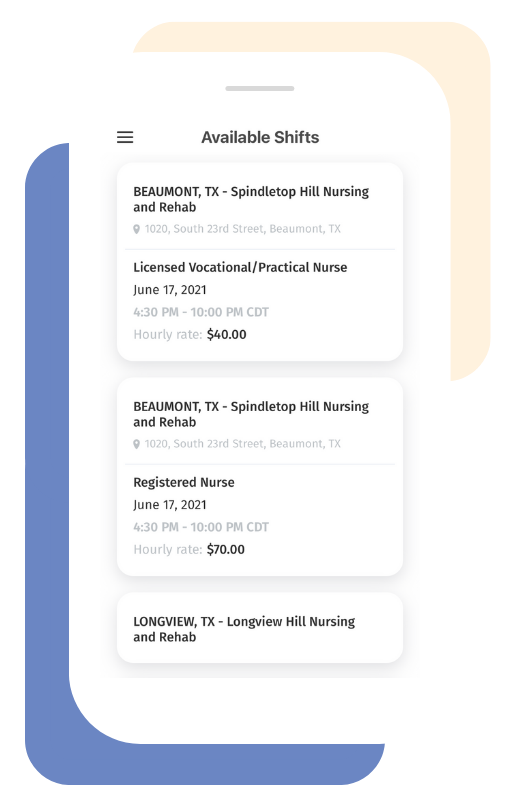 Accept Shifts Anytime. Anyplace.
Find the work you want quickly and easily with the FleetNurse mobile app. Once you have been approved through the credentialing process, you will be able to see 'Available Shifts' posted to the app. Scroll through and accept the shifts that fit your schedule.
Manage Everything in One Place
Once you complete a shift with FleetNurse all the information you'll need will be in 'Shift History'. Here you can rate the facility you worked at, see the shift duration, and the total calculated payment.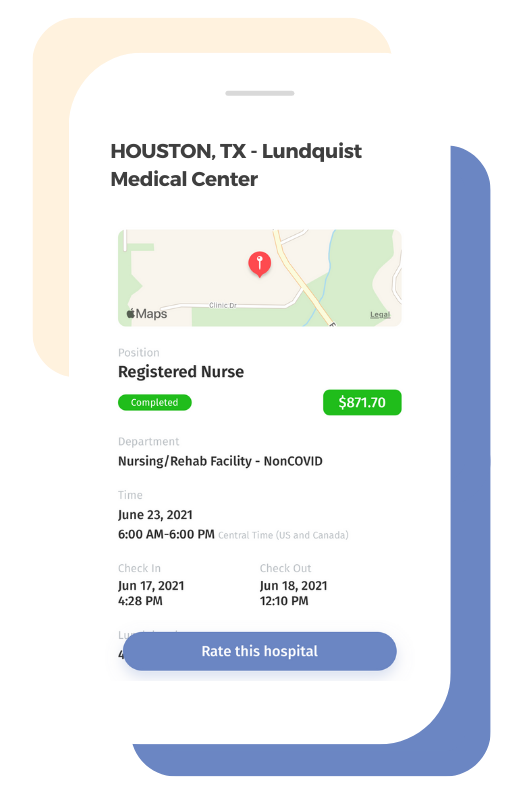 Join our community of over 14K+ healthcare professionals already accepting shifts and discover the next available shift near you!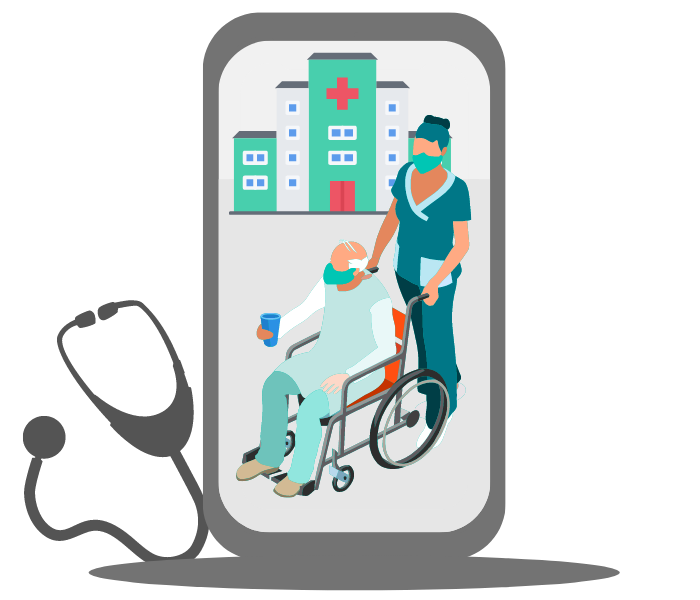 Becoming a FleetNurse is simple. Follow these four steps and you'll be that much closer to accepting your first shift!